Delaying the Signs of Facial Aging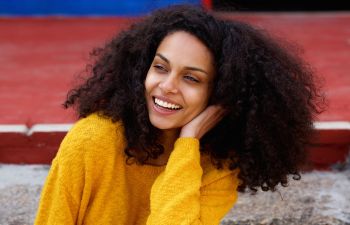 Aging is inevitable. As we get older, there are notable changes that occur within our skin and outward appearance. Your facial skin is often the first indicator of aging. This typically comes in the form of lines, wrinkles and sagging throughout the face. While we can't prevent aging altogether, we can take steps to delay its onset, especially when it comes to our skin.
At The Beverly Hills Center for Plastic Surgery, we are fully equipped to help reverse wrinkles and other complexion issues, but we also value the importance of educating patients on how they can prevent an early onset of facial aging and delay the need for these cosmetic treatment or procedures. Here are some everyday changes you can make in your lifestyle to keep your youthful skin longer:

Eat a Healthier Diet
Healthy diets can nourish your skin from within. In fact, there are certain foods that promote healthy skin, and we know that healthy skin is younger-looking skin. Consider adding extra virgin olive oil, green tea, vegetables, flaxseeds, fatty fish, bone broth and tomatoes to your diet for a better skin health.
Stay Hydrated
Your skin needs water. In fact, water plays a critical role in skin health. Without adequate hydration, you may notice a dull complexion and more prominent wrinkles.
Prioritize Your SleeP
Did you know that adults ages 18 to 64 need 7 to 9 hours of sleep? Few of us get enough of the needed rest our body and skin need to complete its necessary cellular turnover and rejuvenation. Poor sleep quality can lead to hanging eyelids, more red eyes, more swollen eyes, dark circles under the eyes, paler skin, more wrinkles/fine lines and droopy corners around the mouths.
Exercise Often
Regular exercise can undoubtedly benefit your overall health, but studies also show that it can help slow down the aging process. Exercise increases blood flow, which means your skin cells get more oxygen and nutrients to stay healthier and younger!
Wear Sunscreen
Sun and the skin have a complicated relationship. While we need the Vitamin D, too much sun exposure can damage the skin and accelerate facial aging. The Skin Cancer Foundation recommends that individuals going outdoors should use SPF 15 or higher every day when outdoors.
Use a Retinoid
Harvard Health reports that a regular application of retinoids (a chemical compound of Vitamin A) can delay facial aging and reduce wrinkles and age spots by boosting collagen production and improving blood vessel production.
Limit Alcohol, Caffeine and Smoking
Evaluate your lifestyle habits. Alcohol and caffeine are drinks that can increase dehydration within the skin. Smoking cigarettes (or vaping) can also cause wrinkles and unwanted changes within the facial skin, including crow's feet, thin lips, deep creases and grey skin tones.
Wash and Moisturize Your Skin Daily
A clean and hydrated face always begins with a good skin care regime. Ask your physician about which soaps and lotions you should be using on your face each morning and night to retain a more youthful complexion.
Relax Your Face
Do you have facial tension? Whether it is squinting, frowning or jaw clenching, these repeated facial movements can greatly contribute to the early signs of facial aging and formation of wrinkles.
Turning Back the Hands of Time
If you have already suffered the signs of aging skin, you don't have to live with it. Call The Beverly Hills Center today to learn about our expansive menu of surgical and non-surgical procedures to reverse mild, moderate or severe facial aging.