Debunking Myths About Botox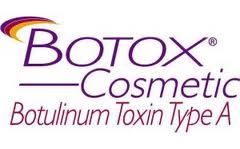 Botox is one of the most sought-after treatments when it comes to non-surgical procedures to improve the face. With all of the buzz surrounding Botox, there lies many misconceptions. It is always best to let your plastic surgeon clear up any false information about Botox, but here are three of the most common myths to get you started on a better understanding of this procedure.
Myth #1: Botox should be used after lines are visible.
Truth: Many plastic surgeons agree that Botox can be used as a preventative treatment against wrinkles. By getting Botox before fine lines appear, the facial muscles learn to avoid the expressions (such as scowling or squinting) that worsen them. It should be noted, however, that most doctors recommend that individuals wait until they are at least 25 years old to begin preventative Botox.
Myth #2: If you stop getting Botox, wrinkles get worse.
Truth: There is no truth to the above statement. If you stop Botox injections, your wrinkles will return to the way they were before, but not worse. Remember that Botox is not intended to be a permanent solution.
Myth #3: Botox is just for wrinkles
Truth: Botox can be a solution for many problems in both men and women. Beyond wrinkles, Botox can treat migraine headaches or even block sweat glands for patients who suffer from excessive sweating. There is also research that suggests that Botox aids in depression relief.
Botox and other injections can be used for liquid or injectable face lift procedures, brow lifts and fine line around the eyes. They can offer same or similar benefits as the various surgical facelifts. Botox is quick and easy, showing immediate results and getting you back to normal activities almost right away.