Could Male Plastic Surgery Boost Your Career?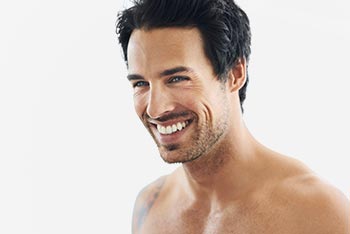 Facial plastic surgery isn't just for women. Unfortunately, the aging face is not gender restricted. For men, a driving factor for considering plastic surgery is to stay competitive in the workplace. There are certain features that are masculine and favorable on a male face, such as a strong jawline and prominent nose. However, there are other features that develop with age that can make a man look tired, sad or even angry. These are most evident around the eyes.
In males, the aging face is often marked by excessive bags around the eyes and heavy, descending eyebrows. Not only can this impair vision, but it can also make a man look less energetic. This can greatly impact his success in a workplace environment. Fortunately, there are a number of cosmetic procedures that can rejuvenate the male appearance and restore the potential for career advancement.
Men can choose from both surgical and non-surgical procedures. Eyelid Lifts (blepharoplasty) and Brow Lifts are among the most common, especially if a long-lasting solution is desired. These procedures can be performed endoscopically with well-hidden incisions and natural results. A skilled plastic surgeon can remove excessive skin in the upper eyelid as well as reduce under eye puffiness. Eyebrow heaviness that occurs when the brows descend can be addressed with a brow lift or forehead lift. For those that prefer to avoid surgery, a liquid facelift can be considered. This can include laser skin resurfacing, dermal fillers, and Botox or Dysport to revitalize the aging male face.
If you are a man and time has taken its toll on your face, you have just as much opportunity to reverse it as a woman does. In fact, male plastic surgery is a growing trend as more and more men realize the dramatic benefits of minimally invasive procedures. For many men, facial plastic surgery can keep them from falling out of a competitive marketplace.
Call us today to schedule a consultation with Dr. Ben Talei for male plastic surgery. We understand the importance of a rejuvenated and youthful appearance when it comes to men in the corporate world.