When Cosmetic Surgery is a Better Option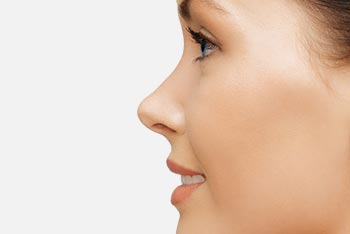 Countless patients turn to non-surgical treatments in facial rejuvenation each year. Fillers, Botox, chemical peels, micro-needling and other non-surgical services can be the perfect solution for patients who have mild signs of aging and don't want to go under the knife. However, while there are plenty of benefits to these types of treatments, there are also some drawbacks. In certain situations, cosmetic surgery may be a better option.
If you want to improve your appearance and address signs of facial aging, it can be difficult to determine whether you need to take the plunge and undergo plastic surgery or if non-surgical treatments are enough to attain your desired results. What are your goals and needs for cosmetic improvement? If you identify with the following, you may want to consider a surgical procedure:
You want a more permanent solution. While you can't stop the aging process, cosmetic surgery offers considerably longer lasting results compared to non-surgical treatments. Non-surgical rejuvenation lasts only a few months to a year on average.
You prefer to undergo a single procedure to achieve your results. Many non-surgical solutions involve multiple treatment sessions until you reach satisfaction.
You have significant sagging, jowling or volume loss. There are times in which your needs just can't be addressed by non-surgical means. For more dramatic facial aging, only cosmetic surgery can offer effective results – especially when there is excess skin involved.
Your goals involve reconstruction or substantial reshaping of a certain facial feature. If you want to change the shape or size of your nose, for example, rhinoplasty is a much better choice. Reshaping and reconstruction often involves altering or removing the underlying cartilage or bone, which cannot be done with non-surgical methods. The lips are one of the only facial features that can be adequately reshaped or resized with filler injections.
If you find yourself in any of the above circumstances, your money might be better spent on a surgical procedure instead of a non-surgical maintenance regime. You should know that many of the drawbacks of plastic surgery have changed. For example, patients can now get facelifts and other popular cosmetic surgeries with minimal scarring and little downtime. We invite you to discover our expansive list of minimally-invasive cosmetic surgeries for the face and neck at Beverly Hills Center for Plastic & Laser Surgery.