Can Plastic Surgery Help You See Better?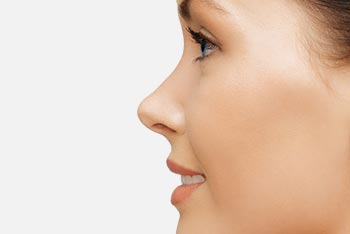 Blepharoplasty, or eyelid surgery, is one of the most popular procedures in facial plastic surgery. While this simple surgery is known for rejuvenating the appearance of the eyes, it can also provide significant improvement to a patient's vision.
As we age, our skin loses elasticity and collagen, which causes loose skin and sagging tissues throughout the face. When it comes to the area around the eyes, it is common to experience drooping brows and excessive eyelid skin, particularly on the upper eyelids. Not only can this cause one to look old, sad or tired, but it can also be a notable obstruction to one's eyesight. Sagging eyelid skin can develop in both men and women.
Fortunately, sagging eyelids can be effectively corrected using blepharoplasty. This plastic surgery procedure involves dedicated techniques to remove a precise amount of loose skin on the upper and/or lower eyelids. Rest assured that the incisions for blepharoplasty in the upper eyelids can be easily concealed in the natural crease of your eyelids, or the supratarsal crease.
If you suffer from the following, a blepharoplasty may provide both functional and aesthetic benefit for you:
Eye strain
Headaches
Obstructed vision
To learn more about how blepharoplasty could improve your vision, call Dr. Ben Talei, a leading eyelid lift surgeon in Beverly Hills. It may be possible for your insurance to cover blepharoplasty if your sagging eyelids are compromising your vision. Gain a brighter, youthful and more rested appearance with one simple procedure.