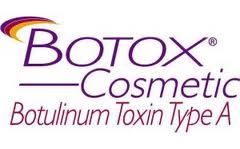 It is common for people to use the terms "Botox" and "fillers" interchangeably. However, while they are both injected into the skin, they are two very different forms of treatment for specific facial concerns. Here is some help in distinguishing between the two and helping you determine which one you need:
Botox (neuromodulators)
Botulinum toxin is considered a neuromodulator. It is a natural, purified protein that can temporarily relax the targeted facial muscles that cause deep lines and wrinkles over time. Botox is a safe, time-tested solution in non-surgical facial rejuvenation. It involves no downtime and noticeable results within several days. Specifically, Botox can be used to improve the appearance of moderate to severe frown lines between the eyebrows (glabellar lines) as well as in the area around the side of the eyes to improve crow's feet lines. Botox results typically last 3 to 6 months.
Dermal Fillers
Fillers are also facial injections used in cosmetic rejuvenation. However, fillers address different signs of facial aging compared to Botox. Most filler products contain Hyaluronic Acid, which helps to restore the skins volume and elasticity that is often depleted with age. Therefore, fillers are more equipped to address concerns such as fine lines, nasolabial folds, smile lines, deep scars and thin lips. Fillers are also temporary but provide a subtle lift and volume to turn back the hands of time. While they come in a variety of brands and types, many of the latest fillers can last up to 18 months.
What are your primary concerns in terms of your aging face? Dr. Talei can help you determine whether Botox or fillers are more appropriate. In many cases, patients get both so that they can effectively address their entire face. Our Beverly Hills office offers a full menu of non-surgical treatments to restore your youthful glow as well as a number of minimally-invasive cosmetic procedures.