Are Your Lips Shriveled or Luscious?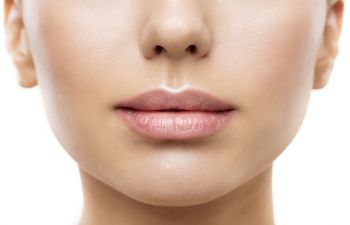 When it comes to attaining a youthful, healthy and attractive appearance, never underestimate the power of your lips. Lips that are full, plump and smooth can have a dramatic impact on your overall facial look. Unfortunately, the lips experience the same aging concerns as the rest of your face. They can lose volume and elasticity as well as become damaged by external factors like the sun or smoking. This can cause the lips to become thin, wrinkled and less defined than they once were.
The good news is that there are ways to regain the luscious lips of your youth. In fact, there are some things you can do at home to boost your lip appearance, as well as surgical and non-surgical procedures for a more dramatic cosmetic improvement.
Hydrate, Moisturize and Protect
Do your lips look scaly, shriveled or lined? You may have noticed that your lipstick sinks into every crevice and groove of your lips instead of creating a shiny and finished look. First and foremost, make sure you are drinking enough water. Next, implement a good moisturizer for your lips. Many people are diligent to moisturize their face every night, but forget to cover their lips. Excellent natural moisturizers include shea butter, coconut oil or aloe gel. Lastly, keep your lips protected when you go outside. Aging can be significantly accelerated on the lips with continued exposure to UV rays. Make sure you are wearing a sunscreen on your lips!
Plump Your Lips with a Dermal Filler
There are some remarkable injectables on the market that are specifically designed for the lips. In fact, Juvederm Volbella is a popular lip filler product that produces effective results while maintaining the soft and natural feel of the lips. Volbella can accomplish the following:
Increase volume and fullness to the lips
Fill in and soften vertical lines around the lips
Enhance the appearance of the Cupid's bow
Define the border of the lips
Reduce the appearance of marionette lines
Consider Cosmetic Surgery For Your Lips
If you have more substantial concerns or if you want a more permanent solution for youthful lips, then you may consider plastic surgery. Many unwanted lip issues can be addressed with an upper lip lift. The modified upper lip lift is a newer procedure pioneered by Dr. Ben Talei in order to address all the issues patients were having with the classic bull's horn or gull wing lip lift. Dr. Talei is also one of the only lip lift revision specialists in the country. During an upper lip lift, patients can gain subtle and elegant results such as boosting lip volume, defining the Cupid's Bow, eliminating lipstick bleed lines and wrinkles, increasing tooth show and much more.
What is your answer to more luscious lips? It is important to first determine your specific concerns. Is it the fact that your lips look scaly and dry, or are you bothered by thin and flat lips as you've aged? A consult with Dr. Talei can help you choose the best lip improvement solution for you, whether it is taking extra measures at home to care for your lips or undergoing lip plastic surgery.