Are Your Face-Washing Habits Aging You?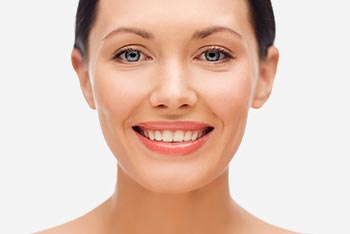 Today's facial cosmetic procedures, both surgical and non-surgical, can produce dramatic effects in terms of reversing the signs of aging. However, in an effort to retain your youthful glow, be sure to care for your skin properly after your procedure. One of the most important steps you can take to preserve your cosmetic procedure results is to mind your face-washing habits.
Follow these tips in facial cleansing to enhance your plastic surgery results or to help you delay the need for cosmetic treatment:
Use the Right Cleanser.

Your skin is unique. A product that works for your friend or neighbor could be the worst product for your skin type. It is important to work with a dermatologist or facial plastic surgeon to determine which type of cleanser is best for you. You'll need to pay attention to how dry or oily your skin is to understand if a lotion-based or gel cleanser is optimal. Always avoid harsh chemical ingredients that may irritate your skin and leave you more vulnerable to fine lines and wrinkles.

Don't Over-Exfoliate.

The purpose of exfoliating the skin is to trigger cellular turnover, which does wonders for improving a dull complexion. However, be careful not to overdo it. Exfoliating your skin excessively or too harshly may lead to dryness and irritation. In addition, your skin could over-respond by producing excess oil, giving you oily and acne-prone skin.

Always Remove Your Makeup.

After a long day, it may be tempting to just hit your pillow without washing off your daily makeup. Unfortunately, doing so can lead to clogged pores, which traps pollution and free radicals in your skin. This may break down collagen over time. Collagen is your best friend when it comes to avoiding a wrinkled and aged appearance. Leaving your makeup on can also prevent the natural cellular turnover process that happens while you sleep, and we never want anything to stand in the way of that.

Watch Your Water Temp.

When you are rinsing the soap off of your face, be sure to use water that isn't too hot. Hot water can further dry out your skin, which is what you want to avoid in keeping your skin looking youthful and rejuvenated.
At Beverly Hills Center for Laser and Facial Plastic Surgery, we offer a full menu of advanced plastic surgery procedures for the face as well as non-invasive treatments in facial rejuvenation. If you need help retaining your plastic surgery results or would like to consult with us on the best skincare regime for your face, please give us a call.