Are You Prepared for Facelift Surgery?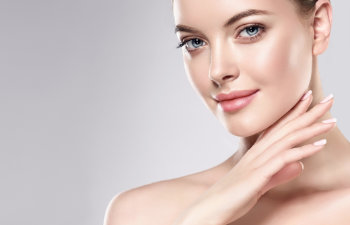 Having surgery on your face to make yourself look younger is not a new concept or idea. In fact, facelift surgery has a long history, with evidence of procedures to improve facial appearance dating back to ancient civilizations. However, the modern facelift technique, as it is practiced today, was developed in the early 1900s.
The first recorded facelift procedure was performed by Eugen Holländer, a German surgeon, in 1901. Holländer used skin incisions to lift the skin of the face and remove excess tissue. Over the next few decades, other surgeons developed their own facelift techniques, including subcutaneous dissection, liposuction, and SMAS (superficial musculoaponeurotic system) techniques.
In the 1960s and 1970s, the introduction of more advanced surgical techniques, such as the deep plane facelift, revolutionized facelift surgery. These techniques allowed surgeons to achieve more natural-looking results with less scarring and a shorter recovery period.
These modern face-lifting procedures are still very popular. According to the American Society of Plastic Surgeons (ASPS), in 2021, approximately 94,000 facelift procedures were performed on adults (age 20 or older) in the United States.
Are you considering facelift surgery in Beverly Hills? Dr. Ben Talei is an elite facial plastic surgeon who uses the latest and most effective techniques when restoring a youthful face. In fact, we have multiple facelift options available depending on the severity of concerns, personal preferences and budget. Regardless of why you are choosing facelift surgery in Beverly Hills or which facelift technique you are interested in, we want our patients to feel prepared about their upcoming cosmetic surgery.
Getting Ready for Your Facelift
If you are planning to undergo facelift surgery at The Beverly Hills Center, it's essential to prepare yourself physically and mentally to ensure a smooth and successful outcome. Here are some things you can do to prepare for facelift surgery:
Schedule a Consult
The first step in preparing for facelift surgery is to schedule a consultation with a qualified plastic surgeon such as Dr. Talei. During this consultation, your surgeon will evaluate your medical history, examine your facial features, and discuss your goals and expectations for the surgery.
Follow Dr. Talei's Pre-Operative Instructions
You can trust that Dr. Talei will give you specific instructions to follow before your surgery, such as avoiding certain medications, quitting smoking, and arranging for transportation to and from our Beverly Hills surgical facility. It's important to follow these instructions carefully to reduce the risk of complications during and after surgery.
Prepare for the Recovery Period
You will need to take time off work and limit physical activity for several weeks after the surgery. Make arrangements for someone to help you with household chores and other responsibilities during your recovery period.
Stock Up on Supplies
We may recommend that you purchase certain supplies before your surgery, such as ice packs, gauze, and pain medication. It's a good idea to have these items on hand before your surgery to make your recovery period more comfortable.
Manage your Expectations
It's important to have realistic expectations for the outcome of your facelift surgery. While the surgery can produce significant improvements in your appearance, it won't make you look like a completely different person. Discuss your goals and expectations with Dr. Talei to ensure that you have a clear understanding of what the surgery can and cannot do.
At The Beverly Hills Center, we want our patients to feel ready for their facelift surgery, which includes being prepared mentally and emotionally as much as they are physically. If there is anything we can do to ease your anxieties or concerns about your upcoming facelift or other facial plastic surgery, please call our Beverly Hills clinic right away.