Are You a Facelift Candidate?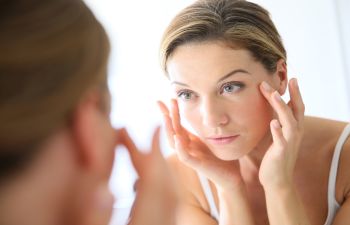 Are tired of trying to turn back the hands of time with wrinkle creams and repeated anti-aging treatments? You may be considering a facelift as a surgical and more lasting means to regain your youthful and confident complexion. While a facelift certainly involves more investment of time and money than fillers or other non-surgical treatments, you'll be surprised at how minimally-invasive and successful today's facelift techniques can be in the hands of a skilled plastic surgeon. The question is: are you a candidate for facelift surgery?
Ask Yourself This
Dr. Ben Talei offers a variety of facelift techniques depending on the unique needs and goals of each patient. In general, however, good facelift candidates can say "yes" to the following:
Are You in Good Overall Health?
Just like any surgical procedure, a facelift relies on a successful healing process. A pre-existing health concern can impact your body's ability to heal after a facelift, which not only puts you at greater risk for complications but also affect your results. Always share your health history with your plastic surgeon as well as your medication list and current lifestyle habits like smoking and excessive alcohol consumption.
Does Your Skin Have Any elasticity?
Aging adults lose elasticity (or "bounce back") in their skin over time, and this is what leads many patients to seek a facelift. However, in order for your facelift to produce ideal results, it is beneficial if your skin still retains some elasticity and flexibility so that it can adjust and conform to its new, more youthful contours. Patients who have smoked for years or accrued extensive sun damage may have very poor elasticity and struggle to see the results they want.
Do You Have Balanced Bone Structure?
A facelift is designed to lift and reposition the skin. Although a deep plane facelift will lift the deeper layers of the skin, the bones of your face will not be altered. If you are not satisfied with your current bone structure, you may need to consider another procedure first, such as a rhinoplasty, chin reshaping, or fat transfer. You want your plastic surgeon to have an optimal canvas for your facelift procedure.
Do You Have Realistic Expectations?
Perhaps one of the most important pre-requisites to a facelift is realistic expectations. It is critical that you fully discuss your goals with your plastic surgeon but also listen carefully to what the surgeon projects in terms of your surgery, recovery and expected results. One of the worst mistakes patients can make with facelift surgery is assuming the procedure can make them look like a particular celebrity or cover model. Your skin, age, bone structure and other unique factors about your face can help determine what you can personally expect.
Are You Committed to Caring for Your Face?
The best candidates for facelift surgery are those that are dedicated to caring for their face after the procedure is complete. This includes protecting your skin from the sun, staying hydrated, eating a well-balanced diet, limiting alcohol consumption, avoiding smoking and using good skin care products each day. While a facelift is not permanent, you can greatly extend its lifespan and maximize your investment by taking care of your facial skin.
Schedule Your Consult
The only way to accurately determine your candidacy for facelift surgery is to attend a consult with Dr. Ben Talei. We will discuss your concerns and goals at length before giving you your options in facial plastic surgery. For your convenience, Dr. Talei specializes in several types of facelift procedures, including mini facelifts, traditional face lifts, deep plane facelifts and weekend facelifts.