A Corporate Competitive Edge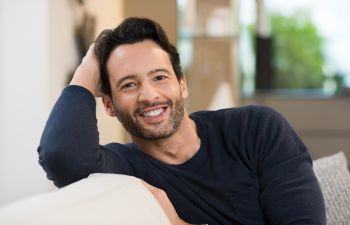 Besides a desire to look better, most men are seeking cosmetic procedures in order to gain a competitive edge in the workplace. Dr. Douglas Steinbrech, a Manhattan-based plastic surgeon, describes the demand for what he calls a "Forbes Facelift." Men want to enhance their careers by looking distinguished (leaving a few wrinkles) yet still portraying a youthful, confident appearance at work. Men seeking plastic surgery for corporate reasons often get a neck lift, eyelift, jawline recontouring and perhaps liposuction as well.
The top three cosmetic surgeries that men request are defined in the following:
#1 Rhinoplasty (Nose Job)
There are actually many types of rhinoplasty. A man's nose can be altered by a plastic surgeon removing a hump, altering the angle of the upper lip and the nose, reducing the width of the nostrils, altering the tip of the nose, increasing or decreasing the size and modifying the bridge of a nose.
#2 Eyelid surgery
The eyes are often the first attribute noticed during an initial impression. However, they also show the first signs of aging. Excess skin and bulging fat develops around the eye to portray a tired, sad appearance. The cosmetic surgical procedure that can correct these effects on men and give a more youthful appearance is known as a Blepharoplasty or an eyelid lift.
#3 Liposuction
Liposuction removes areas of fat deposition normally difficult to eliminate after weight loss. Some men may want liposuction around their mid-section to show off their abs or pectoral muscles. While other men choose neck liposuction to give them a more defined and distinguished jawline and reduce the fullness in their neck.
Still remaining as a significant factor in the appearance of male aging is thickened facial skin due to bearded skin and facial hair growth patterns. For men who do not want to undergo cosmetic surgery, a simple Botox injection or Juvederm filler can smooth wrinkles and fill in deep lines in the face.
The bottom line is that cosmetic surgeries and procedures are no longer reserved for women. Men alike can take years off their appearance and propel their careers with the latest advancements in plastic surgery. Call the Beverly Hills Center today to learn more about our cosmetic procedures for men.