5 Non-Surgical Treatments for a New You in 2022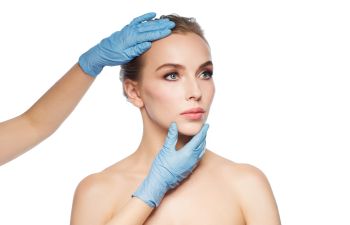 As we close out 2021, many of us are ready to start fresh for the new year ahead. At The Beverly Hills Center, we believe that feeling good about yourself involves more than just making changes with how you eat, exercise or budget your money. Some of the best ways to get things moving in a more positive direction in 2022 can involve improvements to your appearance. If you are not up for plastic surgery, don't worry. Here are five effective treatments in non-surgical skin rejuvenation that can help revitalize your both look and your outlook for a new year:

#1 Cosmetic Injections – Watch your wrinkles and deep lines disappear with a few painless injections! dermal fillers, neuromodulators and collagen stimulators which are easily administered in our office and delay the need for facial plastic surgery.
#2 Laser skin resurfacing – Laser technology is remarkable when it comes to the skin. Laser resurfacing treatments can address areas of poor skin texture and tone that have been dragging down your self-esteem. Our practice offers both fractional lasers as well as light-based skin therapies to meet the needs of each patient.
#3 Chemical peels – A careful and custom blend of chemical ingredients can renew your complexion after just one treatment. This exfoliation method can address aging skin concerns such as fine lines and wrinkles.
#4 Microdermabrasion – Unveil brighter and younger-looking skin with microdermabrasion. This treatment eliminates dead skin cells on the upper layer of the skin that contribute to a dull texture and tone.
#5 Fat transfers – A more intricate treatment but one with dramatic results and minimal risk. Fat transfer can correct fine lines, wrinkles, and folds by removing fat deposits from one area of the body and strategically injecting them into areas that need more volume in the face.
Which Treatment is Right for Me?
Dr. Ben Talei of The Beverly Hills Center welcomes the opportunity to help both men and women achieve a revitalized appearance to start the new year. Not only can we recommend the procedure that is best for your unique cosmetic concerns, but we are also happy to discuss what you can expect in terms of duration of results with each facial rejuvenation treatment. Call today to book your consult for January!