4 Tips to Recover Better After Rhinoplasty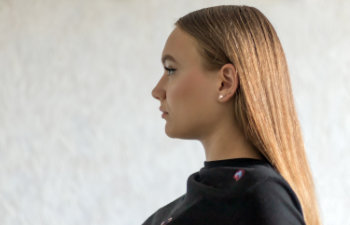 If you are considering rhinoplasty, it's likely that you are also contemplating the recovery that may be involved. A cosmetic nose job can bring life-changing improvements to your appearance and self-esteem, but the results won't be immediate. Your nose may be tender and swollen after your procedure. Regardless of how quick and painless you want it to be, rhinoplasty recovery is crucial to the long-term success of your plastic surgery investment.
Here are some tips to recover better after your nose job:
Protect Your Nose from the Sun
Ultraviolet rays are harmful to your skin. After the delicate skin of your nose has been traumatized during rhinoplasty, you'll need to take extra measures to protect it when you are exposed to the sun. In fact, permanent nose discoloration can occur from unprotected sun exposure. Wear protective clothing after cosmetic surgery and/or apply a 30+ SPF sunscreen.
Keep Exercise Light
Don't dismiss the importance of letting your body rest after plastic surgery. While your surgery wasn't on your legs or arms, that doesn't mean you are free to exercise like you want. It is important to keep exercise light after rhinoplasty to not only avoid being hit in the face but also to keep your heart rate and blood pressure down as your tissues are healing. This should include vertical movements like jumping.
Wear the Right Clothes and Accessories
It is helpful to wear baggier clothing during your rhinoplasty recovery, such as shirts that won't rub against your nose when you put them over your head. Button-up shirts are ideal. You should also avoid accessories that touch your nose, such as reading glasses or sunglasses.
Limit Facial Movement
Did you know that certain repetitive facial movements can impact the results of your rhinoplasty? Try to limit laughing and smiling to minimize any discomfort while your nose heals and eat foods that are easier to chew or don't require a wide bite.
Ready for Rhinoplasty?
At Beverly Hills Center, we rarely hear of a patient who regrets their rhinoplasty. While it is easy to get excited about your results, you can trust that we are also here to help you get through your recovery process too. With the right care, you can recover quickly and seamlessly after rhinoplasty and get back to all the things you enjoy. Call Dr. Talei to schedule a consultation today.